Jazz at the Sequoia Room
EVERY FRIDAY AND SATURDAY EVENING STARTING AT 6 PM.
Amina Figarova Sextet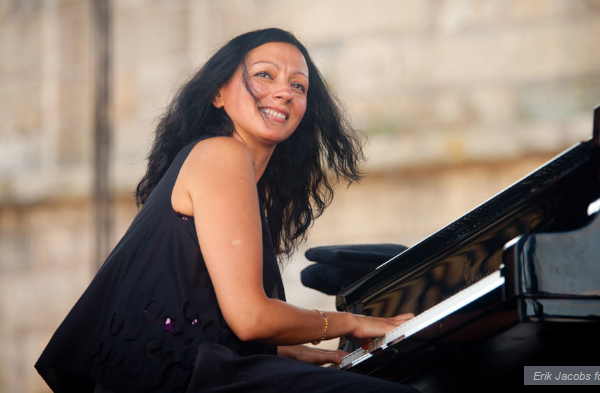 June 10
2 shows: 6 & 8:30 pm
Select your show time carefully
The Amina Figarova Sextet:
Amina Figarova – piano, Marc Mommaas – tenor sax, Alex Pope Norris – trumpet, Bart Platteau – flutes,
Endea Owens – bass, and Darrell Green – drums
Amina Figarova was born in Baku, Azerbaijan, and as a child studied to be a classical concert pianist. In the late 1980s she entered Rotterdam Conservatory to pursue jazz, coming to the United State in 1989 to complete her formal education at Boston's Berklee College of Music (where she met Platteau, a fellow student from Belgium). In 1998 they were invited to the Thelonious Monk Institute's summer jazz colony in Aspen, and after more than a decade of bookings in major U.S. jazz clubs, concert halls and festivals, the couple gained legal immigrant status in 2014. They currently live in Manhattan, and tour constantly.
"… Her latest release, "Blue Whisper," arguably the best in a series of consistently strong albums, has already garnered considerable international critical acclaim and reinforces her status as one of the finest jazz composers in the world…" by George Halas for new.scenenewspaper.com
"… This is a band that built its reputation playing original repertoire, each musician a powerful soloist in his or her own right; yet it is their signature interplay that moves the Amina Figarova Sextet above and beyond the vast majority of large chamber ensembles in modern jazz and places the pianist among the top echelon of composer/bandleaders…." by Andrea Canter for www.jazzpolice.com
"… She is a major artist…" by Jack Massarik for the London Evening Standard