Jazz at the Sequoia Room
EVERY FRIDAY AND SATURDAY EVENING STARTING AT 6 PM.
Bobby Watson with the Thelonious Monk Institute Performing Arts High Schools Jazz All-Stars
August 4

&

August 5

|

$20.00
Event Navigation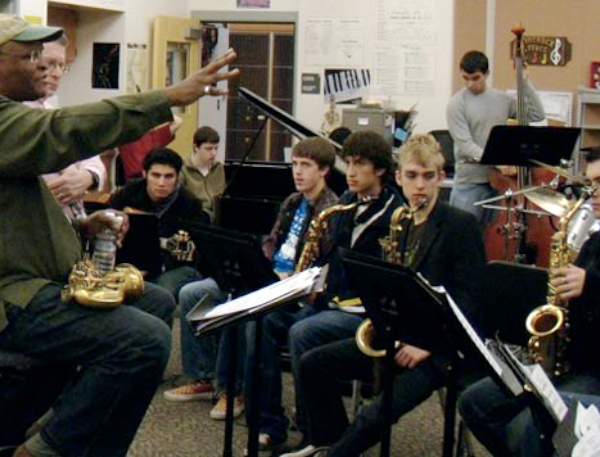 Four shows on 2 nights, August 4-5, 6 & 8:30 pm each night
Select your show time carefully
The Thelonious Monk Institute of Jazz presents five of the country's most gifted high school music students along with internationally acclaimed jazz saxophonist and GRAMMY nominee Bobby Watson, and renowned jazz educator Dr. JB Dyas to our Jazz at the Sequoia Room stage to demonstrate the next generation of Jazz.
The members of the all-star quintet selected nationwide to participate include trumpeter Brett Karner, 17, from Miami; tenor saxophonist Robert Gilliam, 17, from Dallas; pianist Kevin Gullage, 18, from New Orleans; bassist Caleb Ossmann, 17, from Los Angeles; and drummer Christian Burgs, 18, from Houston. "Working on Mr. Watson's music for the past couple of months has been a good challenge," said Reifkind, a member of last year's National GRAMMY High School Jazz Ensemble. "His music is really melodic and it covers everything from bebop to contemporary."
Bobby Watson has headlined dozens of the Institute's national jazz education tours, including the Jazz in America, Blues & Jazz, Jazz Across America, and Peer-to-Peer tours. These programs have served hundreds of thousands of public school students across the U.S. Watson has also conducted Institute master classes for aspiring young musicians on the island of St. Lucia. Bobby Watson, one of the top alto saxophonists in the world, is known for his extraordinary ability to play swing, hard bop, and contemporary jazz.