Jazz at the Sequoia Room
EVERY FRIDAY AND SATURDAY EVENING STARTING AT 6 PM.
Los Piratas
Event Navigation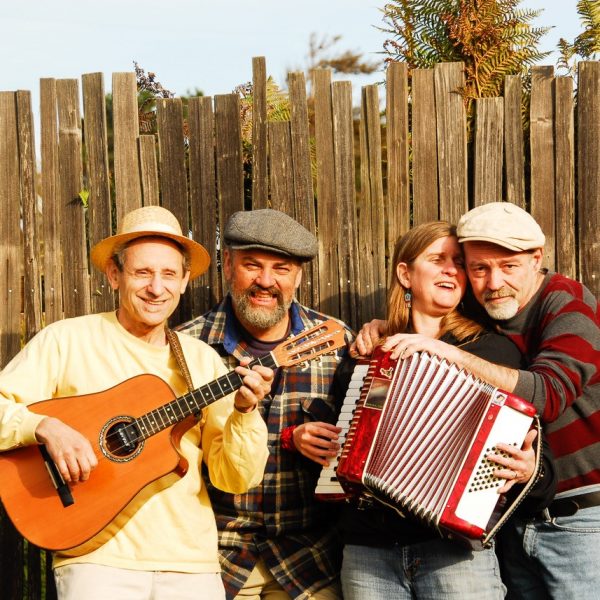 Los Piratas  
Los Piratas (The Pirates) was formed to explore a shared love,  Afro-Caribbean music and, in particular, the older and more folk based styles of that music.     The name of the band points to the idea of borrowing music from other cultures…. sort of Cultural Plundering in the most kindhearted way!   Los Piratas play music of Cuba, Puerto Rico, and other Caribbean islands,  music that is very much a part of community and a part of life.
The members of Los Piratas———David Lipkind, Dan Albrecht, and Leslie and Michael Hubbert——— come from various musical backgrounds and are all veterans of the North Coast music scene and of bands such as: Mambo This, Pura Vida, Blue Bop, Girls Night Out, Rootstock, Kevin and the Coconuts, Mooncoin, The Klezbeterians,  Tour de France, and more.
Add special guest for this performance Karl Schoen.
Los Piratas….. Para Bailar….. Para Gozar
Dinner Jazz – No Cover – Full Taproom Menu
Two shows – 6 and 8 pm. Reservations – per show – are recommended by calling 964-3400, or in person at the Taproom
Please inquire at the Host Station for seating in the Sequoia Room