Jazz at the Sequoia Room
EVERY FRIDAY AND SATURDAY EVENING STARTING AT 6 PM.
Maracujá
Event Navigation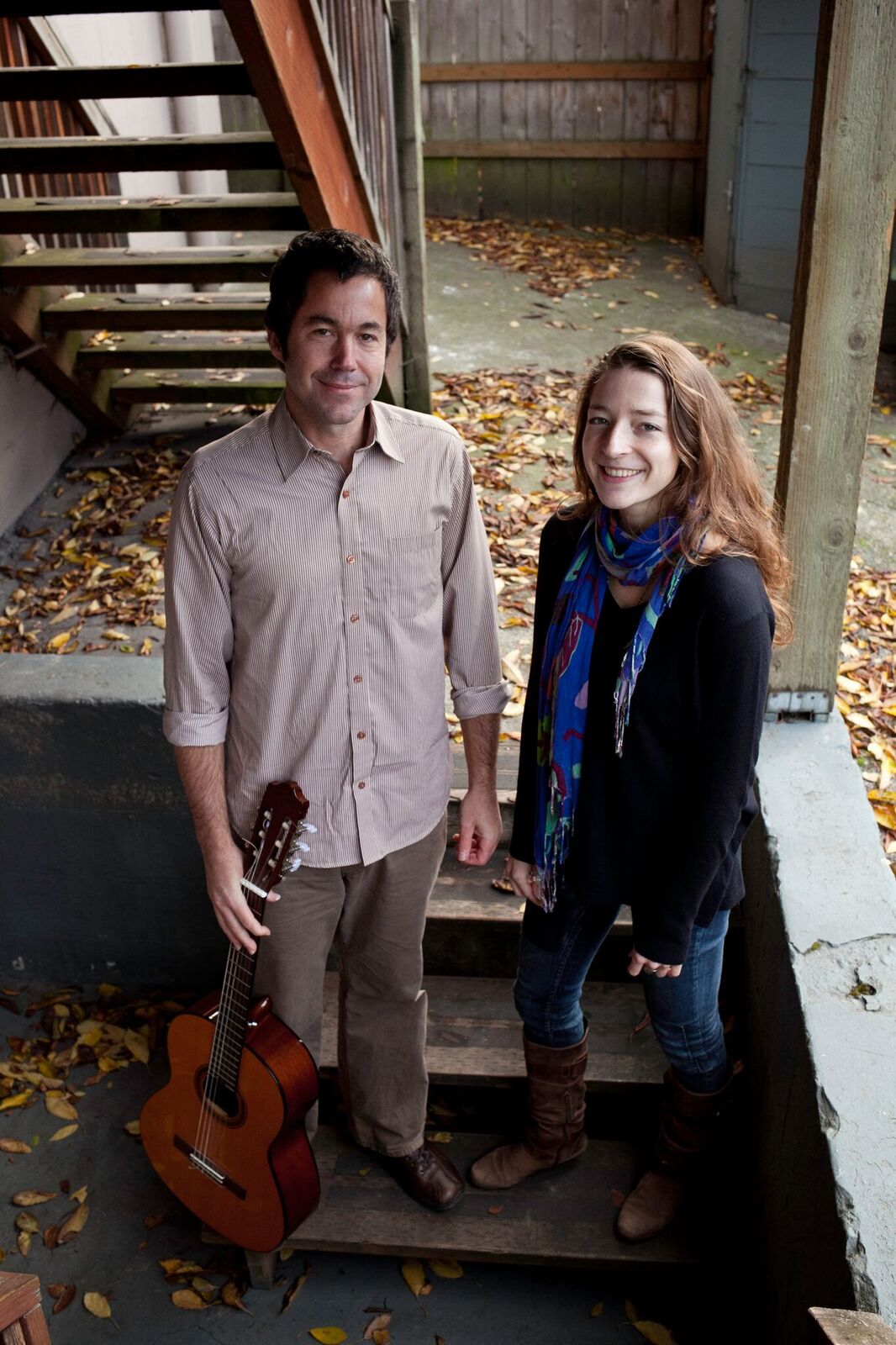 Maracujá
Caitlin Belem (Vocals, Saxophone, Guitar, Hand Percussion, Fiddle) & Terrence Rosnagle (Guitar)
Dinner Jazz – No Cover – Full Taproom Menu
Two shows – 6 and 8 pm. Reservations – per show – are recommended by calling 964-3400, or in person at the Taproom
Please inquire with the hostess for seating in the Sequoia Room
Maracujá plays music of Latin America drawing from its roots to find their own sound. Traveling down from Seattle, Vocalist/multi instrumentalist Caitlin Belem and guitarist Terrence Rosnagle, take you on a trip through Latin America, playing music from Brasil to Cuba and everywhere in between – sambas, bossa novas, cumbia, son, bolero and more….
Caitlin Belem grew up in a house full of music in Northern Wyoming, fell in love with the fiddle at a young age and continued learning– singing and playing saxophone and guitar. She has explored many genres from Brazilian bossa nova and samba, to Cuban son, to American jazz, blues, and swing. Aside from Maracujá, Caitlin sings and plays with Modern Bygones and various local and traveling musicians. She has performed everywhere from living rooms to 1200 seat concert halls to television programs from Barcelona to Brazil. Caitlin also teaches music through school programs, private lessons, workshops and summer camps.
Terrence Rosnagle grew up in the Los Angeles area– and as an adult he became a sort of musical gypsy who traveled to the ends of the earth to learn, play, and perform diverse genres such as samba, bossa nova, and flamenco. Initially inspired by Delta Blues, Terrence later moved to Spain to study and play Flamenco guitar. From there, he lived in South America soaking up folkloric and Brazilian guitar styles. Terrence has performed and toured in the United States, Spain, and Turkey.