The Sequoia Room
FRIDAY AND SATURDAY EVENINGS
etix is our only authorized ticket outlet
Aya Takazawa Quintet
September 6

&

September 7

|

$25.00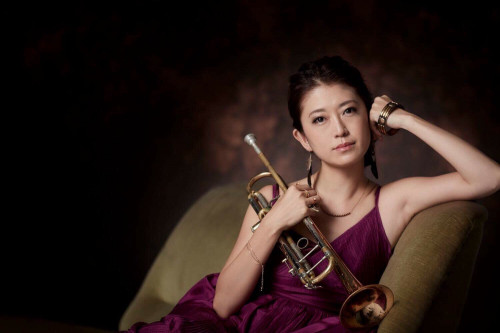 Aya Takazawa Quintet
September 6 & 7
Aya Takazawa – trumpet, Remi Nachi – vocals, Keith Saunders – piano, Kengo Nakamura – bass, Akira Tana – drums
Aya Takazawa is a Japanese female trumpeter. She started playing the piano at five and the trumpet at ten years old. She graduated from Kunitachi College of Music in Tokyo, and studied under Mr.Hitoshi Kumagai who was a principle trumpeter of Tokyo Symphony Orchestra. After graduation from college, she took part in various music activities; above all, a Jazz CD of a female brass unit "Tokyo Brass Style" of which she was a leading member was a big hit in the Japanese Jazz music charts. In 2009 she played the solo trumpet for the first time as a Japanese trumpeter at the commemoration ceremony of the United Nations Population Fund held in New York. Her expressive power of the trumpet received the highest praise from ambassadors of all over the world. She is now leading her own Jazz band "Aya Takazawa Quintet". Recently, she has been featured as one of the most promising trumpet players in a couple of Japanese Jazz magazines such as "Jazz Japan", "Jazz Life" and so on. In 2012 with a release of her first album "Patterns", she established a reputation as a versatile musician in Jazz.
In 2012 while appearing on the "Summer Jazz" held in Hibiya-Kokaido and taking part in the Night Cruise Jazz arranged by Mr. Tatsuo Sunaga (DJ), and she played with Manhattan Jazz Quintet on "Monterey Jazz Festival in NOTO". She is making a concerted effort to instruct brass bands or big bands based on Bill Adam's method. Her activities in this field include private lessons to young promising students.
Aya has studied traditional Jazz too, and she won the 2nd prize in Detroit Jazz Competition 2016. She joined Delfeayo Marsalis's Uptown Jazz Orchestra in New Orleans, she was invited to the New Orleans Jazz & Heritage Festival as her own band also. She played with Jason Marsalis (ds), Wessell Anderson (as), Kengo Nakamura (b) from Wynton Marsalis's Family, and had recorded with them for her major debut album. She played the Monterey Jazz Festival 2018.
She has played the trumpet with a lot of famous Jazz musicians such as Akira Ohmori (as), Hidefumi Toki (as), Sei-ichi Nakamura (ts), Kosuke Mine (ts), Nicholas Payton (tp), Adam Rapa (tp), Leroy Jones (tp), Kermit Ruffin (tp), TOKU (tp), Delfeayo Marsalis (tb), Masaru Imada (p), John Di Martino(p), Hideo Ichikawa(p), Hector Martignon(p), Masahiro Sayama(p), Takaaki Miyanoue (g), Satoshi Inoue (g), Hideaki Kanazwa (b), Daiki Yasukagawa (b), Masahiko Oosaka (d), Fukushi Tainaka (d) and so on…