The Sequoia Room
FRIDAY AND SATURDAY EVENINGS
etix is our only authorized ticket outlet
Dave Bass Afro-Cuban Jazz Quintet
September 27, 2019

&

September 28, 2019

|

$25.00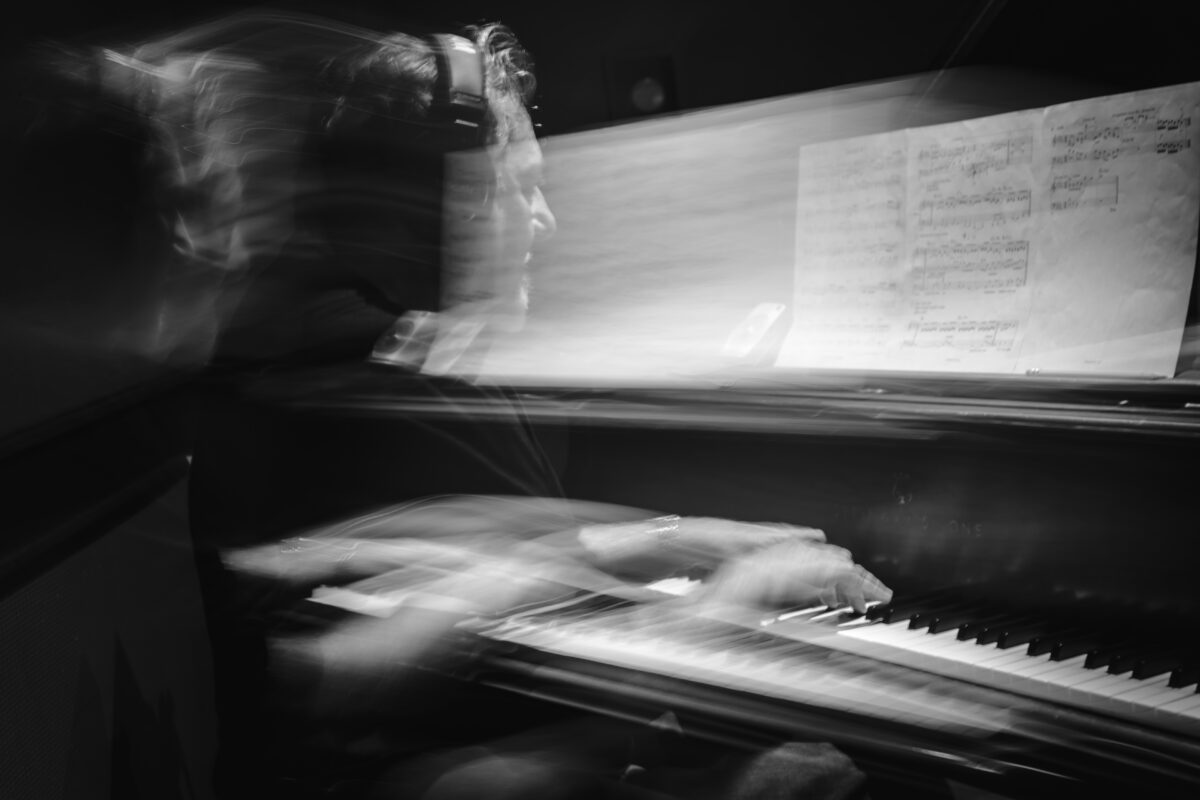 Dave Bass Afro-Cuban Jazz Quintet
Friday & Saturday, September 27-28 at 7:30 pm
Dave Bass – piano, David Frazier – percussion, Jeff Sanford – flute/clarinet/saxes, Kerry Kashiwagi– bass, Mario Salomon – timbales
The group is killin'!!
Dave's new album, No Boundaries, hit #13 on the national jazz charts. Check out this new review on Latin Jazz Network.
Pianist, composer and lyricist, Dave Bass, is a great American success story that reads like a riveting bio-pic script. This Cincinnati kid began piano lessons at age seven, and shortly after graduating high school, played in bands that opened for Captain Beefheart and Alice Cooper. He was soon accepted into Boston's Berklee College of Music, leaving after just a few months to study piano with the legendary Madame Margaret Chaloff. Madame schooled him and other young, immensely talented jazz artists as Keith Jarrett, Leonard Bernstein, Steve Kuhn and Kenny Werner, who understood the importance of developing a signature sound and style. Chaloff taught in the "Russian Technique" – a unique tool for tone production and musical articulation. A typical lesson might not go beyond using a "weightless wrist" to correctly play a single note. While in Boston, he also studied composition with George Russell and Avram David, again formed his own band, worked a variety of commercial gigs, serendipitously landing a great stint as Brenda Lee's pianist, leaving Boston behind for multiple tours of Japan, Singapore and Malaysia.
During the '70s and early '80s, now living in the Bay Area, Dave supported his growing family as a full time musician. Immersed in the vibrant San Francisco jazz and Latin music scene, he led his own group playing often with friends Bobby McFerrin, drummer Babatunde Lea, jazz vocalist Jackie Ryan and others at the legendary Keystone Korner and other well known venues on the scene. In 1981, Jackie Ryan invited Dave to play a jazz gig with her in Maui, which led to his becoming Entertainment Director at the Royal Lahaina Hotel.
In the mid-80s, after a random slip and fall on the way to a gig caused a seriously damaging wrist fracture, doctors did not offer a promising prognosis for him to ever play piano again. With his beloved music career no longer an option, and with a wife and young daughter to support, Dave enrolled at the University of California, Irvine, graduating Phi Beta Kappa and Summa Cum Laude. He moved on to UCLA School of Law becoming an Editor of the UCLA Law Review and began his legal career in 1992 with a prestigious commercial firm, Pillsbury Madison & Sutro, now called Pillsbury Winthrop Shaw Pittman. In 1996 Dave accepted a position as a Deputy Attorney General with the California Office of the Attorney General, where he eventually joined the Civil Rights Enforcement, where he was honored with the 2009 Attorney General's Award for Outstanding Achievement.
In 2005, after a twenty-year absence from the music scene, and while still a Deputy Attorney General, Dave's long-forgotten dreams of playing and composing jazz were re-kindled when his own self-discovery coincided with an invitation to play some impromptu solo piano during a private party while the band took a break. This led to Dave being invited to local jam sessions, where he once again fell in love with the deep satisfaction of playing piano, composing, arranging and writing lyrics to tell his stories through music.
It's no secret that the Fort Bragg area loves the Latin grooves so loosen your hips (for dancing in your seats) and get your tickets now!
From the new album, No Boundaries, check out this video of Spy Movie End Credits