The Sequoia Room
FRIDAY AND SATURDAY EVENINGS
etix is our only authorized ticket outlet
David Weiss Sextet
Event Navigation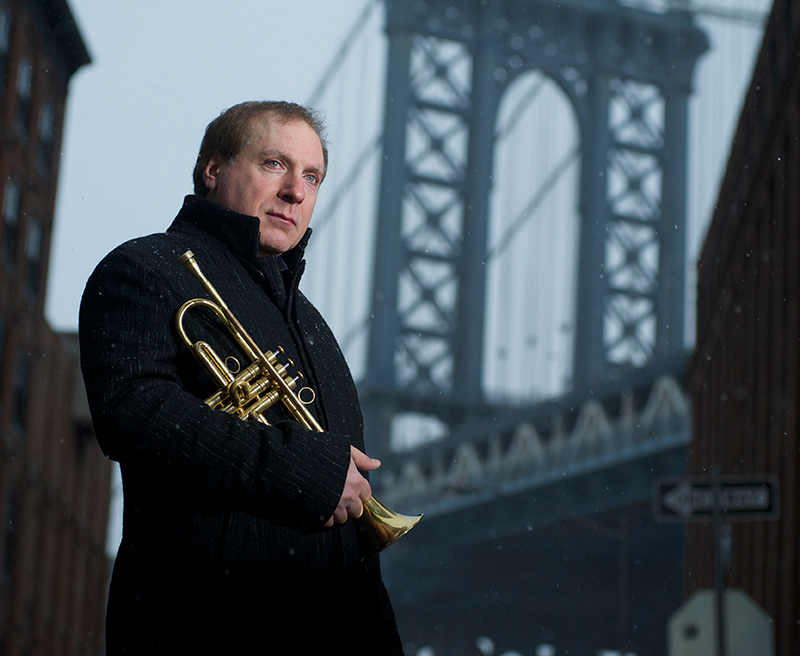 David Weiss Sextet
Saturday, April 13
Two -45 minute sets starting at 7:30 pm
David Weiss – Trumpet, Immanuel Wilkins – Alto Sax, J.D. Allen – Tenor Sax, Josh Nelson – Piano , Alex Boneham – Bass, E.J. Strickland – Drums
David Weiss has distinguished himself through finding flexibility and innovation in music that has its roots in the mainstream. The trumpeter, composer, and arranger has had the opportunity to learn from some of the music's quintessential figures by touring and/or recording with the likes of Freddie Hubbard, Charles Tolliver, Billy Harper, Bobby Hutcherson, Slide Hampton, James Moody, Tom Harrell, Louis Hayes, Muhal Richard Abrams and Billy Hart among many others.
Weiss was born and raised in Queens, NY. The music in his neighborhood was rock-n-roll and the favorites were the likes of Led Zepplin and Black Sabbath, which he embraced. His tastes soon evolved to more progressive rock like King Crimson and Gentle Giant and then to further out European rock groups like Magma, Area and Henry Cow. While in art school, Weiss became more exposed to free jazz and sought out a more fully rounded music education and transferred to North Texas State University. Upon graduating, Weiss returned to New York and soon found work with Jaki Byard, Frank Foster and Jimmy Heath and began to study with fellow trumpeters Tommy Turrentine and Bill Hardman.. He also became a mainstay in New York's thriving Salsa scene, playing with many of the legends of the music.
In 1996, recognizing a lack of serious new jazz writing, Weiss recruited some young, first-call New York musicians and composers to form the New Jazz Composers Octet. In 2000, Weiss formed a second group, the David Weiss Sextet to explore new compositional concepts and styles he was developing that did not fit the sound of the octet. The group released their first album (and Weiss' first as a leader) Breathing Room (Fresh Sound Records) in 2002. The CD also featured Craig Handy, Xavier Davis, and Dwayne Burno. The CD received great critical acclaim from JazzWise (4 stars, recommended, their highest rating), Down Beat (4 stars) and 52nd Street (4 1/2 stars) among many others. He followed his debut with The Mirror (Fresh Sound Records) which was hailed as a masterpiece by AllAboutJazz and was voted the # 2 CD of the year (2004) by JazzWise Magazine. The group recently reconvened to record their third CD and their first in ten years entitled When Words Fail which was released on Motema Music in 2014.
"This is a gorgeously arranged set of composerly hardbop, executed with exemplary passion and drive."
-Hank Shteamer, Time Out New York
"The sextet skirts the outer reaches of straight-ahead jazz, innovating while drawing from tradition. The recording benefits from the familiarity and chemistry shared by the bandmates, creating a powerful, propulsive force. Weiss' complex compositions, some featuring dark themes and dense harmonies, are balanced with compelling melodies."
-Sharonne Cohen, Jazz Times
"Harmonies shift in unsettled patterns; the pieces, beautiful as they are, work through their troubles in long, ruminative phrases; and the soloists likewise pitch their virtuosity in search of an elusive place they can call home."
"The tunes are lovely."
-Jon Garelick, DownBeat
"Weiss writes tunes with evocative melodic ambivalence and veering surprises and hovering pedal points and metrical asymmetry, all qualities associated with the sensibility that Wayne Shorter brought to jazz. But Weiss does not repeat it, he expands upon it."
-Thomas Conrad, Downbeat Magazine
"Weiss' craftsmanship and individuality lift his music out of retrograde movement. Weiss' writing suggests that a major composer/arranger may be developing."
-Doug Ramsey, Jazz Times Magazine