The Sequoia Room
FRIDAY AND SATURDAY EVENINGS
etix is our only authorized ticket outlet
Kenny Washington with Dan Zemelman & Gary Brown
November 23, 2019
|
$25.00
Event Navigation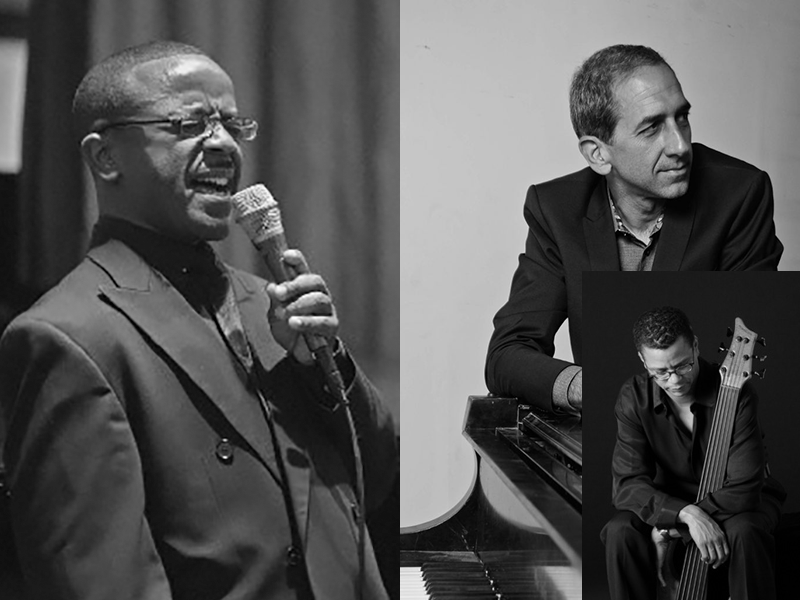 Kenny Washington with Dan Zemelman & Gary Brown
November 23
One dinner show at 7:30, doors at 6:15
Two 45-minute sets with a brief intermission
Kenny Washington – vocals, Dan Zemelman – piano and Gary Brown – bass
One of the greatest living Jazz vocalists, Kenny Washington is no stranger to the Mendocino Coast. He has thrilled audiences at the Mendocino Music Festival and in every other venue where he has performed.
At the last minute, Larry Dunlap had a family medical emergency – we wish Larry and his family a speedy recovery.
Dan Zemelman is widely recognized in the San Francisco bay area as being one of the most in-demand pianists around. From jazz, rock, pop, rock, classical piano, there is not a style that Dan cannot play. Dan has performed concerts at many of the SF's finest venues: Yoshi's, SF Jazz, Freight & Salvage, Piedmont Piano, Fillmore Jazz Festival, SF Jazz Festival, San Jose Jazz Festival… Dan has done extensive touring/recording with musicians like blues legend John Lee Hooker, jazz alto saxophone icon Lee Konitz (from Miles Davis' Birth of the Cool), Grammy Award winning violinist Mads Tolling and more. He also WON the 14th IMA Independent Music Award for Best Jazz w/Vocals album and was a 2015 John Lennon songwriting competition finalist!
Gary Brown has also made The Sequoia Room stage swing several times, most notably with Nicolas Bearde, among others.