The Sequoia Room
FRIDAY AND SATURDAY EVENINGS
etix is our only authorized ticket outlet
Nicolas Bearde Quintet
October 26, 2019
|
$25.00
Event Navigation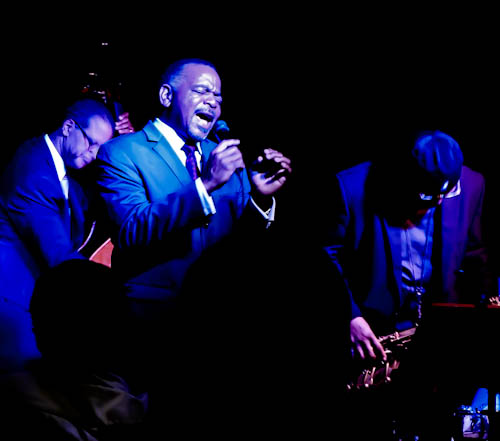 Nicolas Bearde Quintet
Saturday – October 26
One dinner show at 7:30 pm with two 45-minute sets and a brief intermission
Nicolas Bearde – vocals, Glen Pearson – piano, Ruth Davies – bass, Lorca Hart – drums, Greg Johnson – sax
On his return to the Sequoia Room, Nicolas Bearde, singer, songwriter, actor, educator will feature an enticing collection of jazz standards that showcase his wide ranging and diverse musical influences, including selections such as: Nature Boy, L-O-V-E and Tenderly from his fall 2019 release, "I Remember You", which pays homage to the music of Nat King Cole.
Jazz Examiner says, "Beardes' sophisticated, revelatory vocals are simply stunning in their bare essence"
More than just a singer, the Bay area-based Bearde has an impressive resume. For over 10 years he sang with Bobby McFerrin's wildly innovative and ground-breaking a capella ensemble, "Voicestra", and… has acted with Clint Eastwood, Richard Gere and Danny Glover, in addition to a recurring role on TV in "Nash Bridges". He is the leader of the Nicolas Bearde Quartet and also travels the world as vocalist and narrator with sax great Vincent Herring's "Story of Jazz Orchestra" which celebrates 100 years of recorded jazz.
On his 2016 chart-topping release, "Invitation" produced by Nat Adderley Jr. and featuring the dynamic sax work of special guest Vincent Herring, Nicolas established a presence in the upper echelons of the jazz rankings.