North Coast Brewing and Jazz
North Coast Brewing Co. has a long history with Jazz as an artform and as a performance medium. Since our inception back in 1988, we have always supported Jazz. In fact, the first donation we made to any non-profit was the Mendocino Coast Jazz Society.
Why Jazz? According to Executive Vice President, Doug Moody, "I love Jazz because it makes me feel good. It's got a swing, it's got beauty in it and it's got a sense of humor."
Since our early days, our support has evolved from annual checks and simply having local Jazz performers playing in our Taproom, to now having a worthy venue built for their performances – The Sequoia Room. Both local and world-class talent graces our stage on a weekly basis. Concert performances happen on Friday and Saturday nights.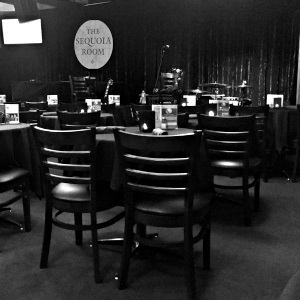 North Coast Brewing Co. also sponsors some of the most important Jazz Festivals, including the longest continually running Jazz festival in America – The Monterey Jazz Festival, as well as: SFJazz, Portland Jazz Festival, Oregon Coast Jazz Party, Montclair Jazz Festival, Mendocino Music Festival, Mendocino Coast Jazz Society and Redwood Jazz Alliance.
We continue to support Jazz Education with proceeds from our Brother Thelonious Beligian-style Abbey Ale, contributing to the Jazz education programs of the Monterey Jazz Festival which starts its outreach in Middle schools, to develop talent for High schools, for collegiate performers and eventually to the professional ranks and to the Main Stage at the Monterey Jazz Festival.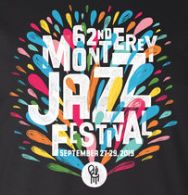 At right – our sponsored Jazz Education Stage at the Monterey Jazz Festival
Our sponsored Jazz Education Stage at the Monterey Jazz Festival