In 1988, armed with a keen appreciation of quality beer acquired during his time living in the Southwest of England, North Coast Brewing Company President and Co-Founder Mark Ruedrich set out to establish a tradition of independence on California's historic Mendocino Coast.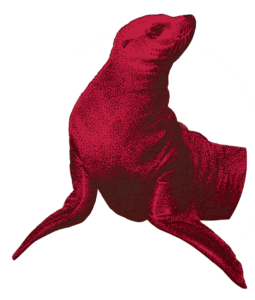 Thirty years and more than 30 beers later, North Coast is widely recognized as a pioneer in American craft brewing. And no beer represents this spirit of independence and innovation like our founder's namesake brew, Ruedrich's Red Seal Ale.
First crafted three decades ago when North Coast was but a humble brewpub, Red Seal Ale has gone on to win multiple gold medals at the World Beer Championships and other competitions.
The perfect marriage of malt and hops, this full-bodied, copper-red Pale Ale is exquisitely balanced and generously hopped for a long, spicy finish, making it an excellent accompaniment to grilled meats and summer BBQs.
"This is a perfect beer, being both malty and hoppy, not too strong, not too light," North Coast Brewmaster Patrick Broderick said. "As the description goes, a perfect marriage of malt and hops. If I can only have one beer for the rest of my life, Red Seal is it."
An Ode to the Oceans
President and Co-Founder Mark Ruedrich has had a lifelong interest in the sea and marine life, earning a degree in Zoology with the intention of one day working as a Marine Biologist. So it's no surprise that what started with Red Seal Ale has quickly grown into a collection of marine-centric beers that reflect our love of the coastal world.
Released in 2015, North Coast Steller IPA directly benefits its namesake, the endangered Steller sea lion. For every case of North Coast Steller IPA sold, North Coast Brewing makes a contribution to marine mammal research, giving craft beer lovers the opportunity to support the health of our oceans simply by buying beer.
Even more recently, we added two marine-themed beers to our Zymography in the form of limited seasonals.
Released for the first time last fall, Laguna Baja is a malty, Mexican-Style dark lager named for the winter calving lagoons of gray whales, which endure the longest migration of any mammal on Earth, traveling 10,000 to 12,000 miles roundtrip.
And debuting last winter, Beachmaster, our first Imperial IPA and a tribute and companion to Red Seal Ale, honors the mighty Northern Elephant Seals that frequent our coast from Mexico to Alaska. Artist Mike Patrick, whose work has also appeared on the labels of Red Seal Ale and North Coast Steller IPA, created the bull Elephant Seal illustration.
Celebrate this summer, and our 30th Anniversary, with a worthy beer — one born from a passion for craft, quality and independence. Use our Beer Locator to find Red Seal or any of our ocean-themed brews at a better beer store near you, or ask your favorite purveyor of craft beers to order one or all of them.
About North Coast Brewing Company: Founded in 1988, North Coast Brewing is a Certified B Corp and a California Benefit Corporation whose mission is to make the world a better place one pint at a time. Their pioneering brewing efforts with Old Rasputin, their Belgian style ales, and barrel aging, along with their focus on sustainable practices, have established them as leaders in the craft beer community.