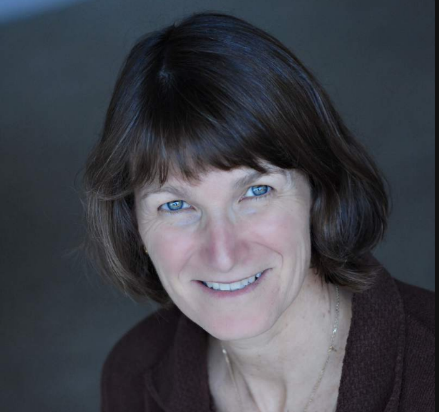 Jennifer Owen – Chief Executive Officer / Chief Finance Officer
Jennifer joined North Coast Brewing as Controller in 2018. After her promotion to CFO in 2019, she took on management of financial reporting, banking relationships, internal controls, insurance, budgeting, information technology, and human resources. As a CPA, she brings years of notable experience in accounting as well as project management and grant writing skills to her role as Chief Executive Officer/Chief Finance Officer.
"It's an honor and privilege to work for an organization focused on social responsibility and community, and to continue supporting North Coast Brewing's ongoing growth and success."
Jennifer's favorite North Coast beer is Brother Thelonious – "A smooth, delicious comfort-food-of-a-beer, and it also feels good to know proceeds from sales support music education for kids."
Sheila Martins – Vice President of Admin and Operations
Sheila has been an integral part of the brewery since 1995. She manages the bridge between North Coast Brewing's sales and production.
Sheila is a graduate of Santa Clara University where she majored in History and minored in English. She furthered her education at Cal Poly, San Luis Obispo where she earned a Secondary Teaching Credential. She often says how her experience in the classroom has helped her in her current position. In her off time she enjoys reading, gardening and baking.
Sheila's favorite North Coast beer is Scrimshaw "Always my go to. It was the first beer I had after giving birth."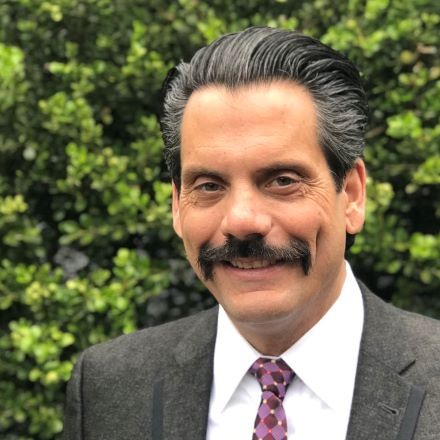 Chris Hudson – Vice President of Sales
Joined North Coast Brewing Co. in March of 2022
Hudson was drawn to NCBC's work as a certified B Corp to be a good steward of the planet, such as NCBC's partnership with nearby Fortunate Farm supporting NCBC's Zero Waste efforts while fortifying the soil at the farm. By composting the spent grain, hops, and yeast slurry generated in the brewing process, beer waste is improving the soil which grows food from farm to table.
Hudson's experience selling North Coast beers started in Portland, Oregon in the early 1990s at Admiralty Beverage. Red Seal Ale was one of his favorites back then and still has a special place in his heart.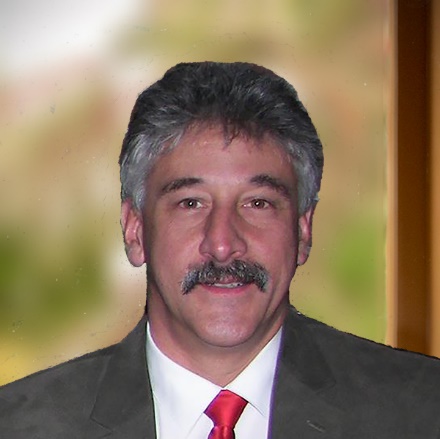 Chuck Martins – Brewmaster
Chuck began homebrewing beer in 1982 and joined the North Coast team in 1992.  Initially hired as a bartender, he was soon asked to take a shift manager's position at the Company's restaurant before landing his boots in the brewhouse – his dream job – in 1993. Chuck's engineering studies at Cal Poly San Luis Obispo have served him well over the decades, from the initial installation of the production brewery at 455 N. Main St. in 1994 through the ensuing years of build-out. Recent years' efforts have focused on squeezing more production capability into our 10,000 square foot brewing and packaging facility. Chuck is also a graduate of the Krenov School of Fine Woodworking at Mendocino College.
Chuck's favorite North Coast beer is PranQster, but it "changes as the hands on the clock go round."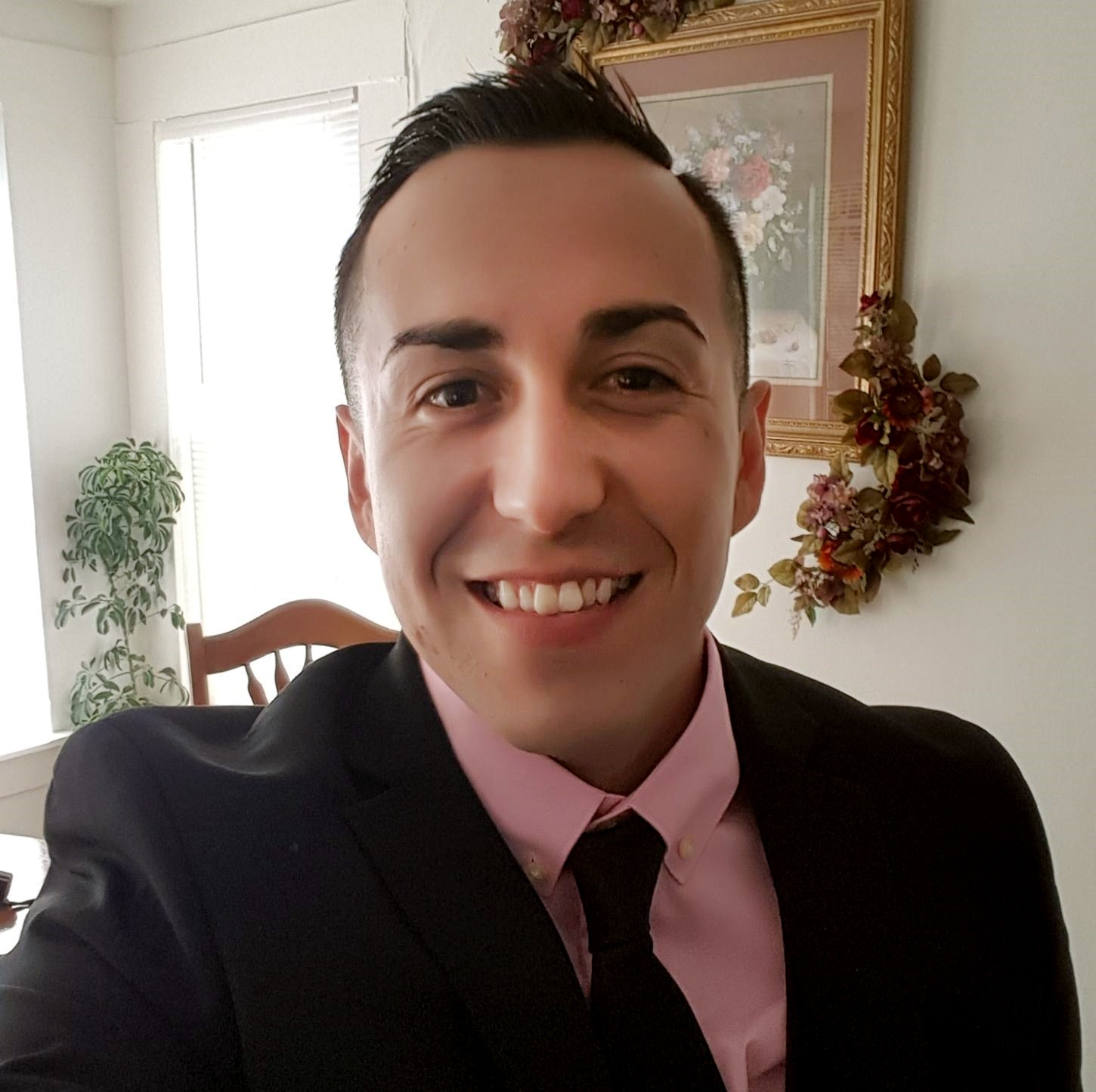 Obed Salazar – Assistant Brewmaster
Obed first started working at North Coast Brewing in April 2013 after graduating from California State University Los Angeles with a Chemistry degree. In September of 2015, he moved back to L.A. to brew for Golden Road Brewing. During his six years with Golden Road, he held several positions including serving as Head Brewer for nearly three years. At the start of 2022, Obed was transferred to Golden Road's parent company Anheuser Busch where he worked as the Brewing Maintenance Business Process Manager. Last in 2022 he returned to his hometown of Fort Bragg and accepted the role of Assistant Brewmaster.
Obed's training includes a brewing certificate from the Institute of Brewing & Distilling in the UK, a Master Brewers diploma through the Master Brewers Association of the Americas, and a Craft Brewmaster professional certificate through Anheuser Busch University. "I feel very proud to return to my hometown alongside my wife and our 3-year-old son, to help usher in a new era of great beers alongside the very talented brewing team at North Coast Brewing.
When asked about my favorite North Coast beer, I always refer to what I consider "the trifecta", Pacific Magic, Red Seal, and Nitro Rasputin. The three mentioned beers offer a vast array of beer & food pairings that can elevate any meal or social event to the next level."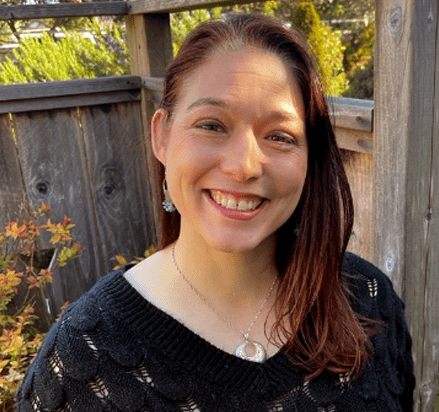 Ashley Anderson – Controller
Ashley was hired in January 2008 as an accounting assistant. Over the years she has continued to move up in the company, taking on more responsibilities and making improvements to the accounting department. In 2023, she was named Controller following her great success as Accounting Supervisor.
Born and raised in Cloverdale, Ashley lives in Fort Bragg with her family. When Ashley isn't handling spreadsheets and compliance projects, she can be found spending time outdoors, painting on canvas, gardening, and raising/showing rabbits. Her team loves it when she brings the baby bunnies to work.
Ashley's favorite beer is Blue Star Wheat Beer. "It is delicious any time of the year!"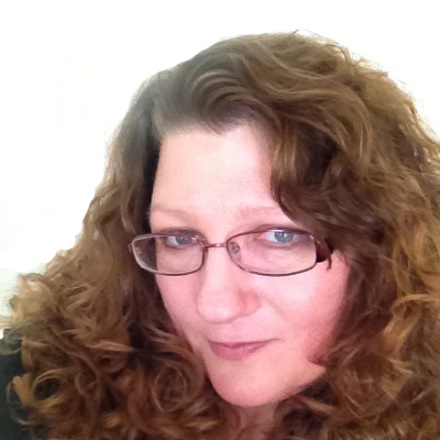 Carolyn Lindsay – Human Resources Director
Carolyn started working at NCBC in 1999 as a part-time retail sales clerk. Her time in the store did not last long as we learned of her considerable experience in administration and management.  Combined with her passion for people, she quickly became the rock in Human Resources that we all rely upon. Her husband, Mark, has been working as a Cellarman in our Brewhouse since May of 2002.
Carolyn's favorite North Coast beer is Red Seal Ale and has been since the early 90s. It is a beautiful copper-red color and has a wonderful balanced hop flavor."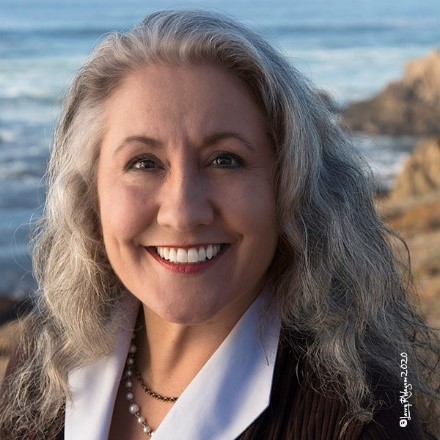 Debra De Graw – Director of Marketing
Born and raised in Los Angeles, Debra earned her BA in Journalism from the University of La Verne. She also studied event planning, fine arts, and marketing.
Debra joined the NCBC team in April 2015 as Director of Retail after running the Mendocino Coast Chamber of Commerce and Mendocino County Film Commission for 12 plus years. She has represented the Brewery on the Mendocino County Tourism Council and the Visit Fort Bragg Committee. In recognition of her broad experience, she was promoted to Director of Marketing in March 2020.  
Debra's favorite North Coast beer is Laguna Baja, which represents her love for the California Grey Whales and Mexican Food.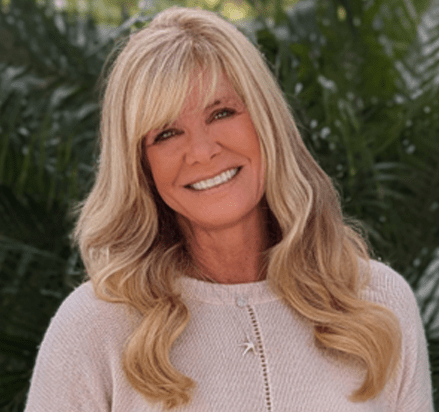 Tracy Jones – National Accounts Director
Tracy came to North Coast Brewing with 15 years of beer selling experience. She finds it refreshing to continue to do what she loves, for a company that works so hard to do all things good for the environment. She enjoys interacting with the public, telling the NCBC story, and continuing "Making the world a better place one pint at a time".
She grew up in Illinois, graduated from the University of Missouri with a Marketing Degree, then made her way to Southern California from Missouri in 1995. She landed in the South Bay beach town she now calls home. She enjoys living an active lifestyle running, skiing, biking, hiking, and traveling, when possible, both in the U.S. and Europe. She still has more places to see and more people to cheers!
Her favorite beer is PranQster Belgian Style Golden Ale . She loves the taste, story, and the history of the quirky fun name. "It is a sophisticated style that drinks so smoothly".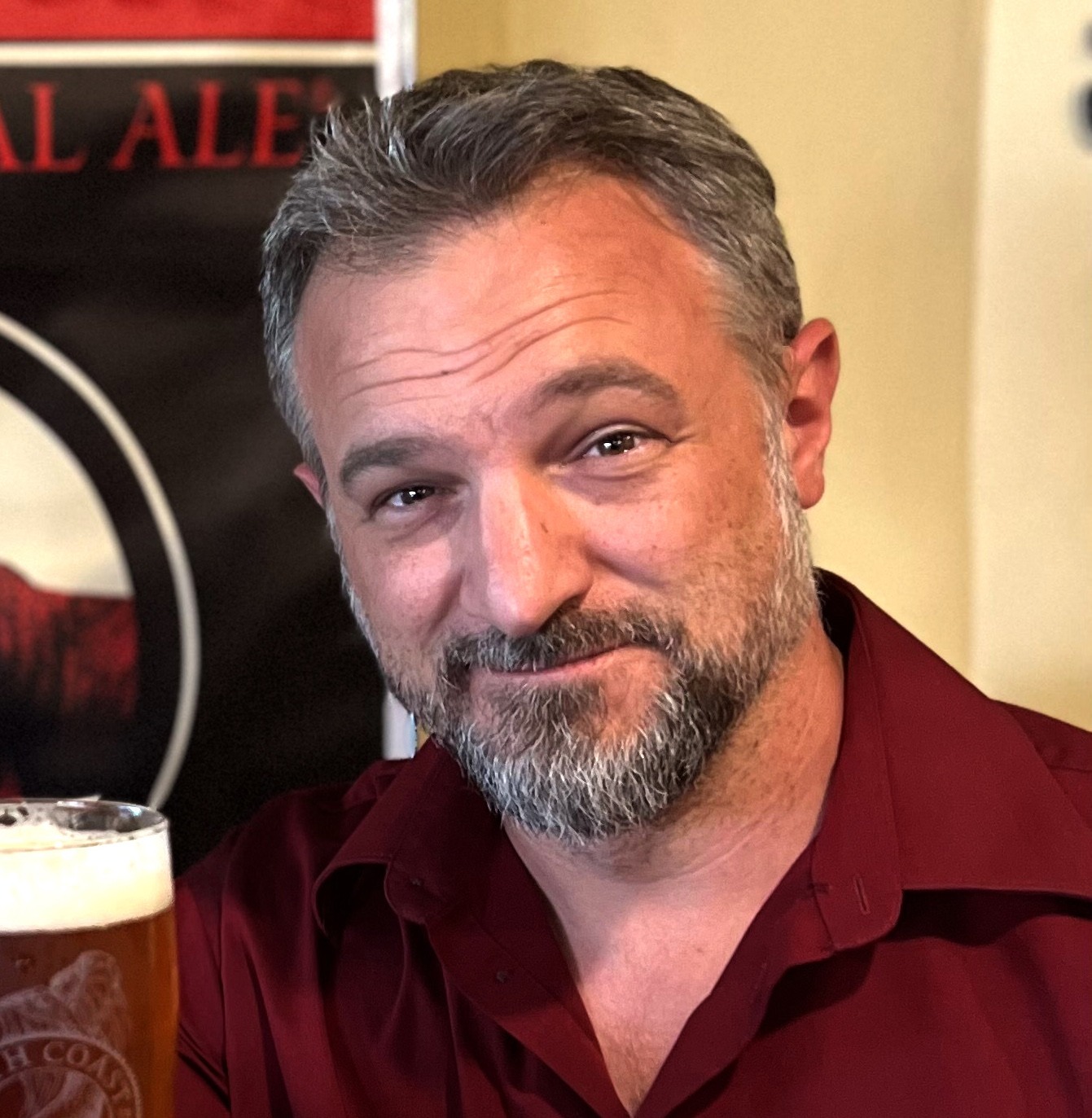 Joshua Coate – General Manager of Pub and Retail Operations
Joshua first joined North Coast Brewing Company in the fall of 2007.
Looking for a coastal community to explore, he happened upon Fort Bragg, where he found the home of his first favorite beer, Scrimshaw. Initially, he had hoped only to be a bartender for his favorite brewery, but he quickly fell in love with the company culture at North Coast Brewing.
With his extensive background in restaurant operations, it only took a short time for Joshua to move into the Pub's General Manager role. Though life has pulled Joshua in other directions a few times over the years, he has always come back to his family at North Coast Brewing Company and has proven to be an integral part of the Pub's success.
Joshua's current favorite beer is Pacific Magic. "It took a truly magical beer to dethrone a ten-year favorite of mine in Red Seal, but the balance and intriguing flavor profile keeps pulling my hand when I reach for a beer."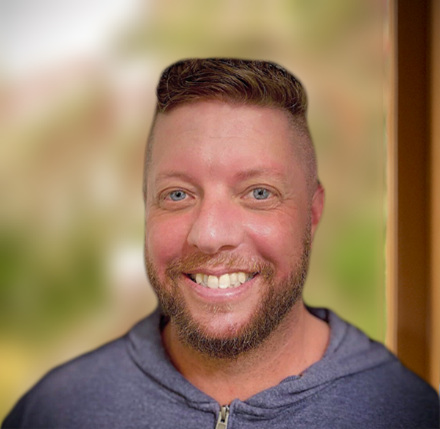 Dan "Bully" Bollwinkel – Northern United States Sales Director
Celebrated 5 years with North Coast Brewing Co. in July of 2020
Bully – as he is affectionately known – holds a Bachelor's Degree in Modern Literature from the University of California at Santa Cruz and a Master's degree in Visual and Critical Theory from California College of the Arts: both highly useful degrees in the vast landscape of craft beer sales.  Telling the story of North Coast is Bully's passion piece: from our involvement with the Marine Mammal Center, to our support of Jazz Education, to our partnership with Fortunate Farm. Bully counts a successful day on the job not only by how much beer he can sell but how he tangibly makes the world a better place by doing so.
Bully's favorite North Coast beer is Red Seal. "In a world where everything is hazy, a tried and true single hop pale offers a CLEAR alternative!"