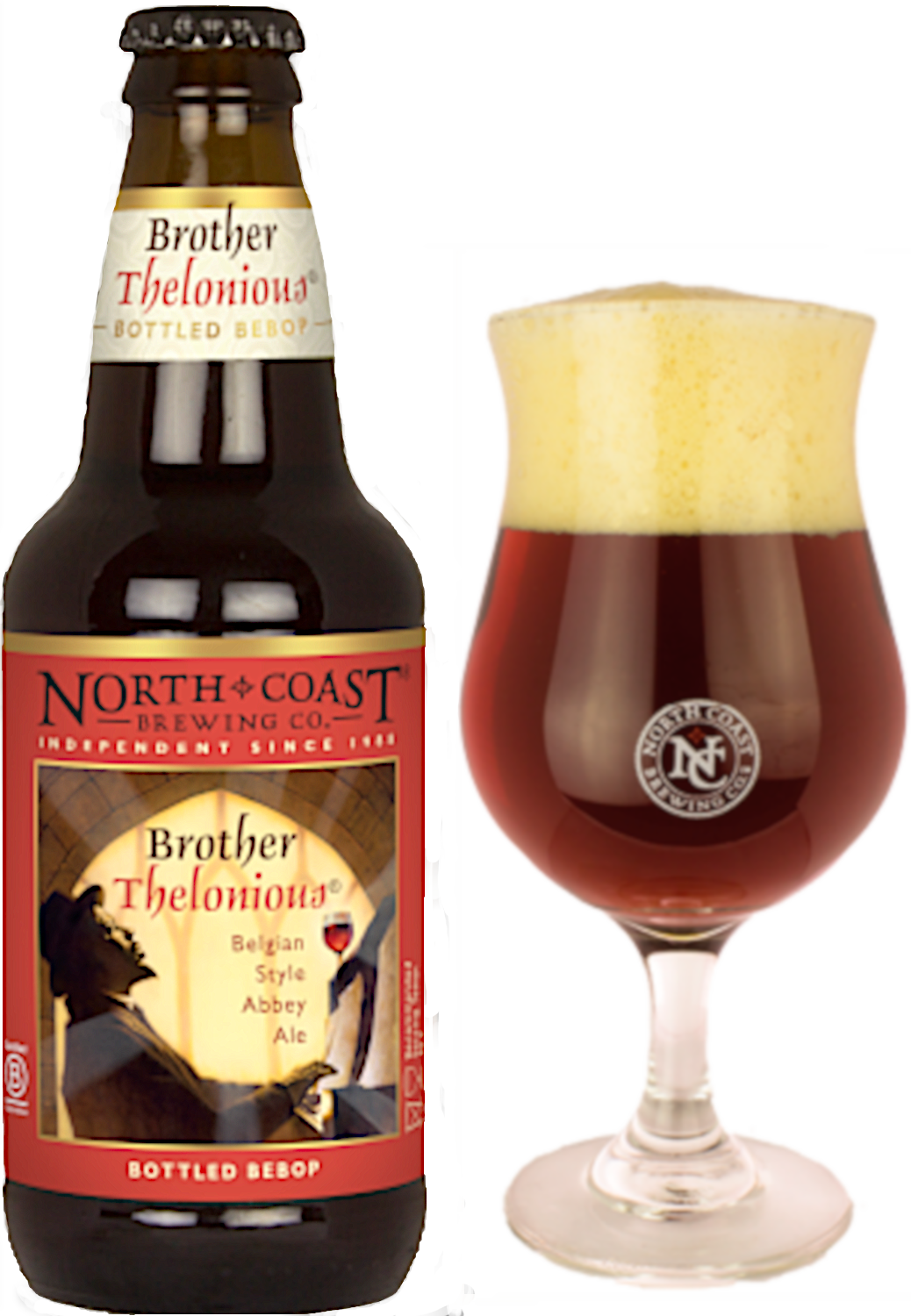 BROTHER THELONIOUS
BELGIAN STYLE ABBEY ALE
With all the interest in Belgian ales and in the monasteries that brew them, it's time to remind the world that here in the U.S. we have a Monk of our own. Jazz legend Thelonious Monk is the inspiration for North Coast Brewing's Belgian-style Abbey Ale. With an ABV of over 9%, this strong dark ale is rich and robust. Available in a handsome 750 ml bottle with crown and capsule finish or 12 oz. 4-Packs. The label features the Jazz master himself, a portrait by California artist Eric Grbich.
Brother Thelonious is produced under a licensing agreement with the Thelonious Monk Estate. North Coast Brewing is proud to make a donation from the sale of every bottle and keg of Brother Thelonious Belgian Style Abbey Ale to the Jazz education programs of the Monterey Jazz Festival.
BROTHER THELONIOUS ALE MEDALS & AWARDS
Platinum
2019 Tastings.com World Beer Championships
SILVER
2006 World Beer Championships, Chicago
Platinum
2019 Tastings.com World Beer Championships
SILVER
2006 World Beer Championships, Chicago
"The sweet and luscious flavors of candied nuts reel you in on the first sip."
The Kitchn