Mushroom season still reigns on the northern coast of California. We offer some suggestions on food pairings that we like, based on a sold-out dinner this past November. North Coast Brewing's Brewmaster Mark Ruedrich joined Loretta Evans, Food & Beverage Manager, to create a five-course meal featuring North Coast Brewing's award-winning ales paired with wild mushroom dishes. You can re-create parts of the the meal or glean ideas for your own feast. In most of the recipes you can substitute mushrooms you find in your local market. We think you'll enjoy the synergy of our hand-crafted ales paired with food. Just don't blame us if you keep coming back for more!
Appetizer: North Coast Brewing Le Merle Belgian Style Farmhouse Ale and Wild Mushroom Pizza with Arugula and Fresh Goat Cheese
Let's make this simple. You can use your favorite mushroom pizza recipe with the addition of fresh arugula, which has a peppery, mustard-like flavor, and a reputable 100% goat cheese. At the November dinner party we used fresh goat cheese from Navarro Vineyards, but we think Le Merle Belgian Style Farmhouse Ale pairs especially well with Cypress Grove's Humboldt Fog.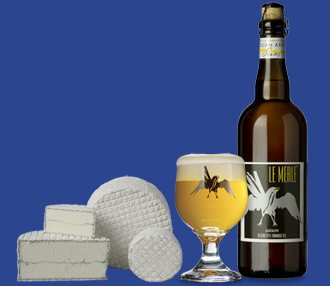 Looking for a good recipe? Here are a couple of suggestions:
Pizza With Mushrooms, Goat Cheese, Arugula and Walnuts (New York Times)