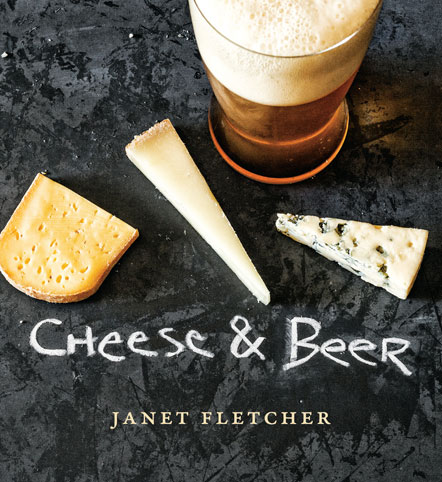 "When you take the time to taste, following certain clues to identify suitable partners, good cheese and beer matches are as good as it gets in the realm of food and beverage."
Mark Ruedrich – North Coast Brewing Company President and Brewmaster
The Event
North Coast Brewing Company is hosting and underwriting a benefit for the Mendocino Music Festival, Beer Meets Cheese, with author Janet Fletcher, international  authority on cheese and columnist for the San Francisco Chronicle.
What, When & Where
Beer Meets Cheese begins at noon on Saturday, April 27 with Janet Fletcher signing her book, the new Cheese & Beer, at North Coast Brewing Company's Brewery Store on the northwest corner of Main and Pine streets in Fort Bragg.
At 3 p.m. Beer Meets Cheese moves across the street to North Coast Brewing's Sequoia Room in the Brewery Taproom for a walk-around tasting of beer and cheese pairings designed by Janet Fletcher and Brewmaster Mark Ruedrich. Janet will be on hand to sign her book as guests explore the pairings at each station. In addition, Janet and Mark will answer questions and share their knowledge and insights about cheese and beer pairing.
All Proceeds Benefit the Mendocino Music Festival
Cheese & Beer signed by Janet Fletcher at the Brewery Shop sells for $24.99
Beer & Cheese Pairing – $25
Beer & Cheese Pairing and book signed by Janet Fletcher – $40
How Can I Get Tickets to Beer Meets Cheese?
Call the Mendocino Music Festival office, 707 937-2044 or online at mendocinomusic.org or, for $25 tickets only, Tangents in Fort Bragg, Out of This World in Mendocino, Four-Eyed Frog in Gualala