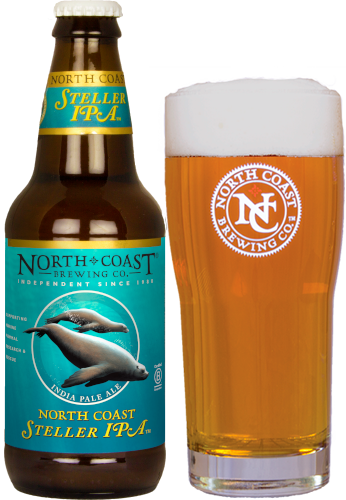 NORTH COAST STELLER IPA
INDIA PALE ALE
Our location, on the northern California coast, is in close proximity to the migratory path of gray whales and the southern habitat of orcas. The plight of Steller sea lions and their declining populations is an issue that resonates with us. This is also the birthplace of whale activism.
In the spirit of the Mendocino Whale Wars of the late 1960s and early 70s, North Coast Brewing is pledging a portion of the proceeds of every bottle and keg of North Coast Steller IPA to marine mammal research and rescue through the North Coast Brewing Company Marine Mammal Research Fund, a project of The Ocean Foundation.
Like muscat, spruce tips, and pennyroyal, North Coast Steller IPA is redolent of resinous terpenes: myrcene, linalool, pinene, and geraniol.
"An unparalleled hop happening."
In Support of Marine Mammal Research & Rescue