Taproom, Restaurant, & Bar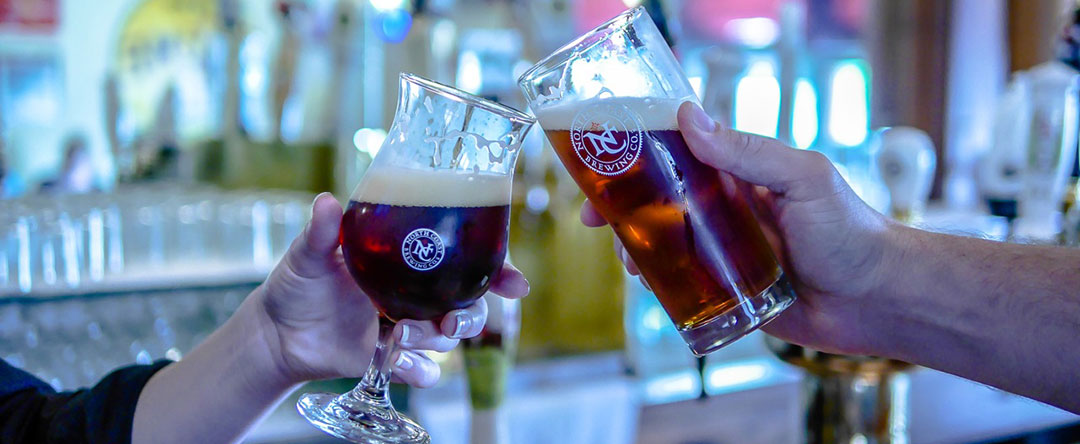 The North Coast Brewing Co. Taproom Restaurant & Bar, under guidance from the State of California, is transitioning to phone ordering and take out/curb-side delivery effective 3/19/20. We are planning to be open our regularly scheduled hours. Here is how we envision this procedure:
1. Make your choices from our menu:
https://northcoastbrewing.com/brewery-taproom/taproom-menu/
2. Call your order in to 707-964-3400
3. Expect your order to be ready within 30 minutes
4. Come to the big corner of Main and Pine (444 N Main St.) and call us to let you know you are here. We will deliver to your car.
Credit card payments, over the phone at time of ordering, requested.
We will be doing our best to serve our customers in any ways we can. Have a suggestion for us? Feel free to message us on Social Media or email tickets@northcoastbrewing.com. Cheers to your good health from the North Coast Brewing Co. Taproom, Restaurant & Bar.
"Mendocino County Restaurant of the Year."
GREAT CHEFS of MENDOCINO
DINNER JAZZ
Dinner Jazz performances take place every Friday and Saturday evening in the Sequoia Room. To find out about coming events, go to the Sequoia Room Jazz Calendar.
HOURS
Open at 11:30 am Thursday – Monday
Closing at 7 pm Thurs, Sun, Mon
Closing at 7:30 pm Fri and Sat
Phone orders "To-Go" with free curbside pickup in our parking lot, or Home Delivery for $5
Closed Tuesday and Wednesday
LOCATION & CONTACT
444 North Main Street
Fort Bragg, CA 95437
(707) 964-3400