Imperial Stouts (read: extra strong stouts) were first brewed in Britain in the 18th century and were exported along the shipping routes of the Baltic Sea. Strong porters, also brewed for export at that time, were favored in Poland, Finland, and Sweden, while Russians took a liking to the even darker, high gravity stouts.
It is known that Catherine the Great, Empress of Russia herself favored the Imperial Stout, placing repeat orders back to London. Legend suggests that it may have become preferred beer of Grigori Rasputin himself, when he befriended the Russian Royal family over a century later.
Although infamous for his prolonged death — it took five men and various attempts to assassinate the Russian mystic — today we celebrate Rasputin's birth.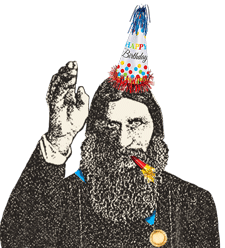 And what better celebration could we offer for the sinful saint than to announce that Old Rasputin Russian Imperial Stout has been awarded a Gold Medal, the beer's 15th such medal since it's release in 1995.
As strong and as dark in character as the original Rasputin, our Old Rasputin was recently named the Best Imperial Stout of 2017 by Tastings.com, receiving 94 points along with a fitting rating: Exceptional.
Join us in raising your glass to the exceptional Russian who urged us to yield to temptation and indulge in that which is worth sinning for, in this case, one of the world's finest Imperial Stouts. Cheers!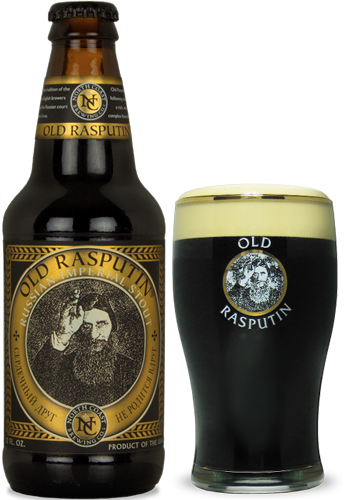 Use our Beer Locator to find Old Rasputin Russian Imperial Stout near you, or request it at a better beer store in your neck of the woods.