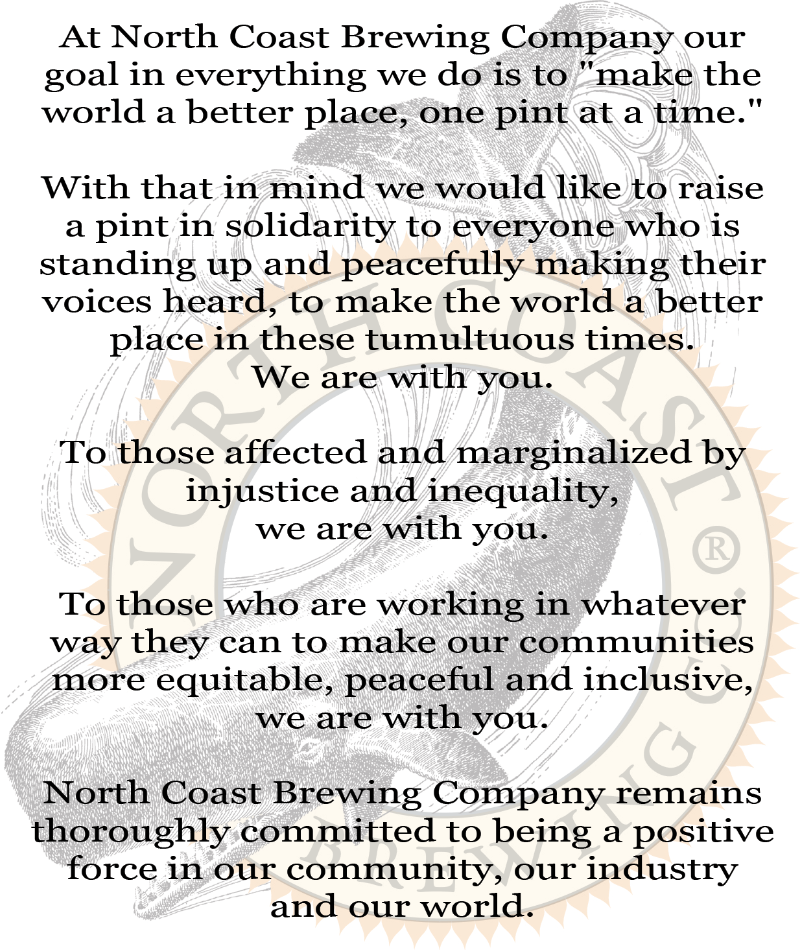 ---
Our Beer Club is coming – very soon!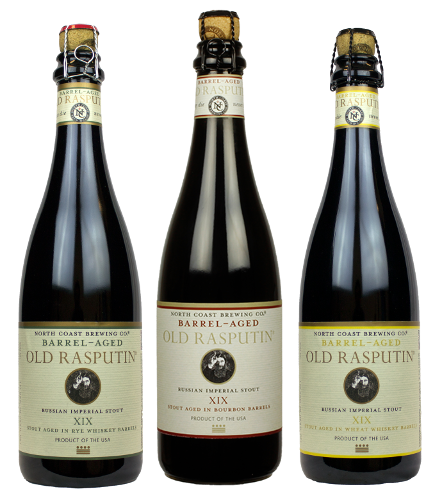 North Coast Brewing Co. is proud to announce that we have listened to our fans and we are creating a Beer Club for access to our cellar of vintage and barrel-aged beers including:
Old Stock Ale – vintages back to 2001
Old Rasputin Russian Imperial Stout – All barrel aged vintages still available
Bourbon Barrel-aged Barley Wine, and
Other special limited release offerings
Shipments can only be made to addresses within the state of California.
There will be three hand-picked selections each year, curated by our very own Mark Ruedrich, President of the Board of Directors and founding partner.
Once launched, our newsletter subscribers will be given the opportunity to enter a lottery for the limited 100-name-only membership opportunity. No other announcements will be made on social media. Our newsletter subscribers have earned the privilege of first access to signing up for our beer club. Thank you.
The wait is almost over! Details coming very soon.
---
Supporting Modern Victory Gardens
Each year we purchase freshly emptied, used spirits barrels in which to age select batches of our Old Rasputin Russian Imperial Stout, Old Stock Ale and Barley Wine. We use each barrel only once, recycling the again empty barrels after decanting the matured beer. This spring, we repurposed 400 of these barrels into 800 half-barrel planters, so that our local gardeners could recycle them into modern day "Victory Gardens" for growing their own food, keeping our TRUE Zero Waste Platinum certification in focus and our B Corp responsibilities top of mind.
What is a Victory Garden? The concept was popular during both WW1 & WW2 when rationing and limited supplies due to the war efforts made it a matter of national defense to help feed your family and your neighbors with what could be grown at home. With the arrival of COVID-19, many communities are actively reviving the concept in response to the pandemic crisis, and we are glad to be a small part of those efforts.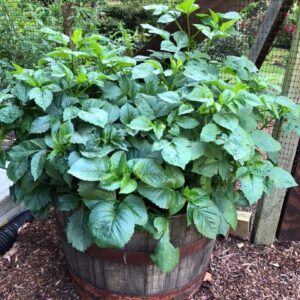 Our barrel conversion project turned out to be a bigger undertaking than it first appeared. Empty barrels weigh in excess of 100 pounds, making them unwieldy. In a time of an unexpected slowdown in production, some of our brew crew were able to devote the time and effort to transform the barrels into functional ½ barrel planters. The process included adding screws to keep the barrel hoops attached to the staves before cutting could safely take place. Loading, transporting and unloading, both to and from an off-site storage location, added to the time-consuming and strenuous work. The enthusiastic reception from our customers picking them up from our Brewery Shop kept us hopping. Under the watchful eye of our Safety Coordinator, Mike Wineland, 800 ½ barrel planters were created without incident or injury.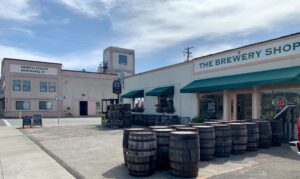 Selling them for a small fraction of the original cost, we were happy to support the community in keeping with our B Corp triple bottom line – people, planet and profit. The 'victory' for this effort lay in the opportunity for individuals to grow their own food. For the gardeners and for us this was positive action in a time of uncertainty, a testament to hope. We could not help but feel we were in concert with our mission to "Make the World a Better Place, One Pint at a Time."
Fun fact: A typical whiskey barrel holds about 400 pints; 400 of these barrels has the capacity for over 165,000 pints.
---
Brewery Shop News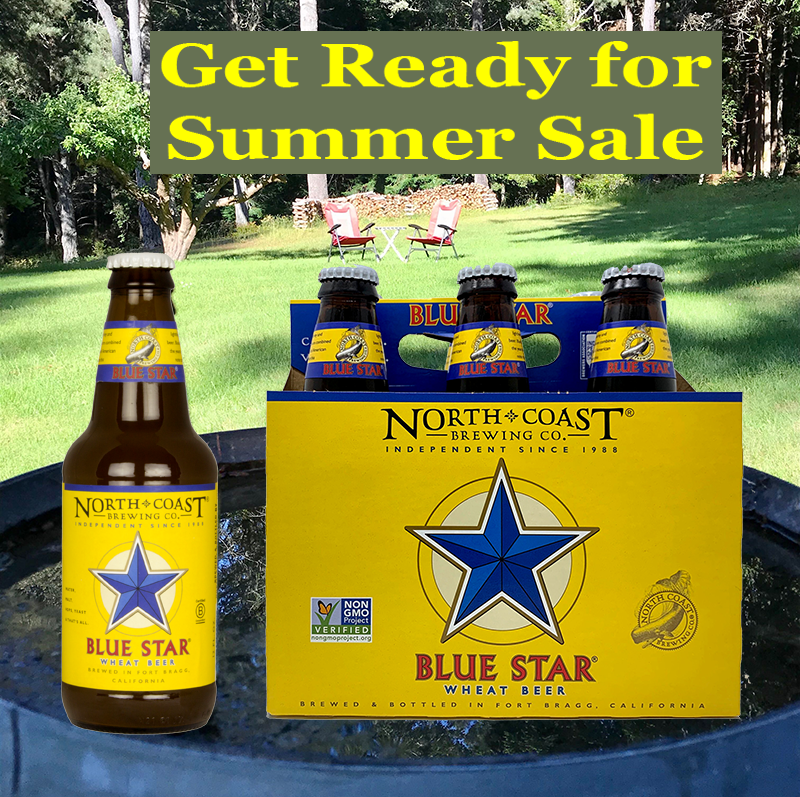 We are so close to summer we can practically taste it…
Our Brewery Shop is celebrating summer with a 20% off sale (in store only) on full cases of our year-round and seasonal beers, excluding barrel-aged beer and Old Stock. Personal kegs are also 20% off! Tap rentals are available.
---
Taproom Update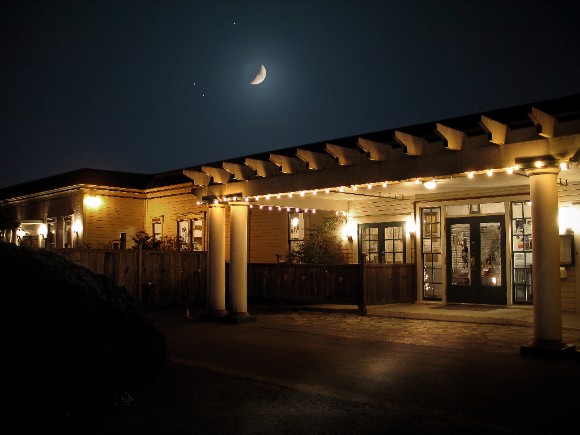 Our Taproom will be closed until the first week of July for remodeling and renovations to allow for improved safety for our customer experience in compliance with our County Health Orders, including an outdoor dining area.
We look forward to seeing you soon.
The Taproom is now hiring for a variety of positions under the return of Joshua Coate as General Manager. If you are interested in joining our amazing team, please pick up an application at the Brewery Office – 455 N. Main Street.
North Coast Brewing Co., Inc. is an equal opportunity employer and drug free workplace.
---
June Beer of the Month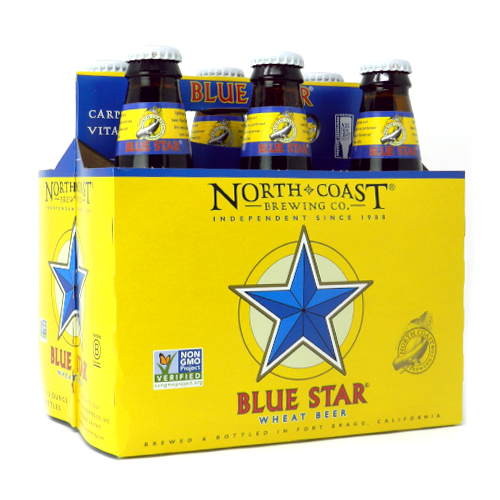 Blue Star Wheat Beer is our Beer of the Month for June – Just in time for rising temperatures and to celebrate Father's Day.
Blue Star is an easy-drinking, low alcohol American-style Wheat Beer. Blue Star is brewed with 1/3 wheat malt in the grist, contributing a fruity, bread-like flavor and adding a delicate haze to the pale color of the beer. Our House Yeast provides a neutral flavor profile, allowing the light dose of Cascade hops to come through, adding a subtle but fresh, citrusy aroma to the finish. Blue Star is our most easy-drinking beer at only 16 IBU making the beer very approachable and thirst-quenching. At 4.5% a.b.v., you might enjoy more than one Blue Star during the warm, sunny days of summer.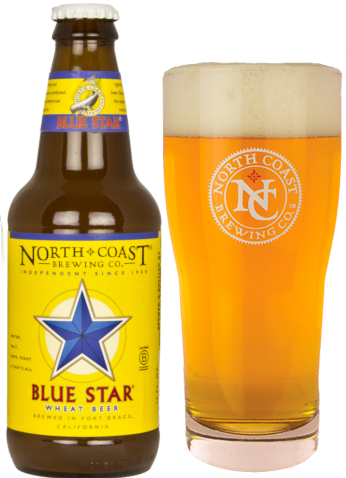 Find your closest options to pick up a case nearby, use our Beer Locator
You will also discover 20% discounts in our Brewery Shop during the remainder of June on all Blue Star beer gear.