North Coast Steller IPA: Ocean-Friendly beer
New Marine Mammal Fund supports marine research and rescue
Our location, on the northern California coast, is in close proximity to the migratory path of gray whales and the southern habitat of orcas. This is also the birthplace of whale activism. The plight of Steller sea lions and their declining populations is an issue that resonates with us. In the spirit of the Mendocino Whale Wars of the late 1960's and early 70's, North Coast Brewing has pledged to support marine mammal research and rescue conducted in coastal areas throughout the Pacific.
For every case or keg of North Coast Steller IPA sold, North Coast Brewing makes a contribution to the North Coast Marine Mammal Fund. Proceeds are directed to the following organizations:
Noyo Center for Marine Science in Fort Bragg, California
The Marine Mammal Center in Sausalito, California
Marine Mammal Research Unit at The University of British Columbia led by Dr. Andrew Trites
North Coast's President and Co-Founder, Mark Ruedrich, describes the inspiration for the cause:

"We are facing increasing threats to ocean life due to climate change and each of us needs to do something about it. These non-profit partners are all doing something about it. We have an opportunity to support them and in the process we are giving our customers the chance to be part of the solution."
Check out our Beer Finder to locate North Coast Steller IPA at better beer stores throughout the nation, and request it from your nearby store if it's not available in your neighborhood.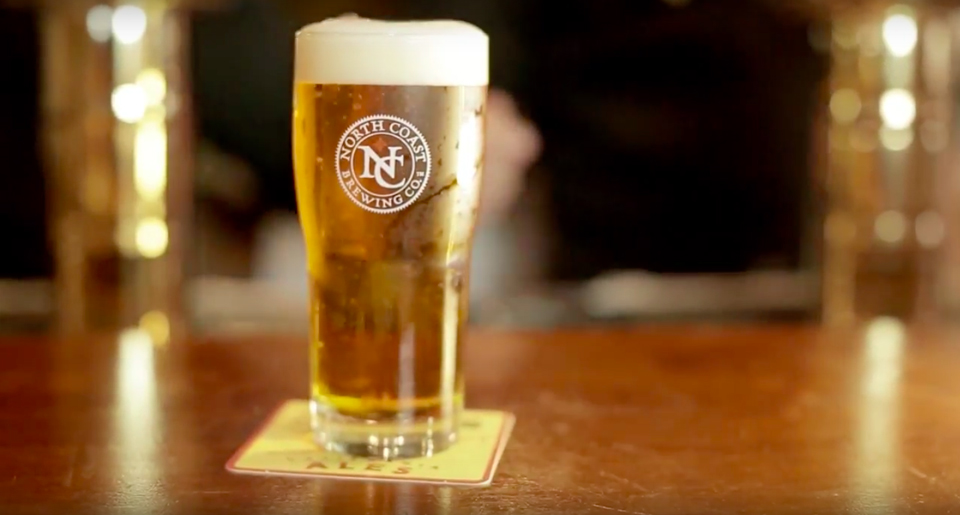 Flavor notes
Described as an "unparalleled hop happening," North Coast Steller IPA is notably well-balanced and nuanced with bright notes of grapefruit, muscat, pennyroyal and spruce tips.

Vital Statistics
Style: India Pale Ale
Color: Baltic Amber
ABV: 6.0%
Bitterness: 59 IBUs
Find North Coast Steller IPA in your neighborhood
The North Coast Steller IPA story in photos:
North Coast Steller IPA provides direct support for marine mammal research & rescue along the Pacific Coast – on the ground and on the water.
View slideshow to see this work in action!