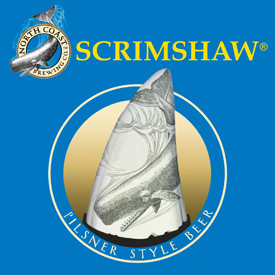 Will Gordon, (the self-proclaimed ever so handsome) writer for The Concourse recently ranked 24 pilsners and guess what, Scrimshaw Pilsner came out on top as number one! If you'd like to skip most of the article called "Spring Beers, Ranked," even though it reads well, scroll to the bottom for Gordon's take on Scrimshaw.
Matt Michini, a writer for The Triangle, the Independent Student Newspaper at Drexel University, located in Philadelphia, also equated springtime with pilsner beers and wrote an admiring article about Scrimshaw Pilsner.
Scrimshaw fans and those curious about this much toasted brew, read on.