Although we are proud of the rugged tranquility of our distant North Coast setting, we were flattered to be "grandfathered in" as a Bay Area Brewery for the purpose of a recent special beer issue at the San Francisco Chronicle. Not one, but two of our brews were selected to be amongst the most 'important, iconic, influential and delicious' of the region.
When the Chronicle poised the question, 'Which beers belong on the Mount Rushmore of Northern California beer?,' Wine, Beer, and Spirits writer Esther Mobley chose our Old Rasputin Russian Imperial Stout, touting it as "a classic California beer trailblazer."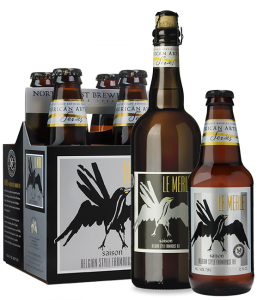 Chronicle Reporter Jonathan Kauffman said that Northern California is 'one beer ecosystem' that extends beyond the urban Bay Area and then named Le Merle Belgian Style Farmhouse Ale as his Teddy Roosevelt for the Beer Monument. The release of Le Merle, he states, 'signaled a countermovement in local brewing' toward food friendly beers.
Who would you select for a Beer Mt. Rushmore? Read the Chronicle article here.