Did you know that our Le Merle Belgian Style Farmhouse Ale was named for North Coast Co-founder Mark's wife? She has been an inspiration since the brewery's founding in 1988. On Valentine's Day we like to raise a glass of this fine saison in her honor. Why not join us?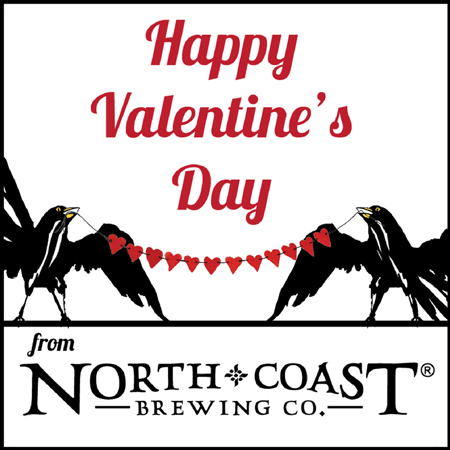 A traditional Belgian brewing style that verged on extinction not long ago, Saisons have seen a revival in recent years. Originally brewed to quench the thirst of farm workers in the summer, saisons are both robust and drinkable, complex, yet refreshing.
Abundantly hopped, with aromas of tropical fruit, Le Merle captures everything that this brewing style is known for. In fact, Le Merle was awarded a Gold Medal at the inaugural Brussels Beer Challenge in 2012.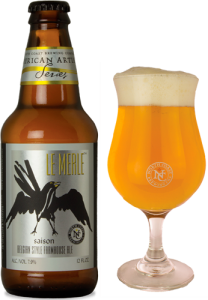 Luc De Raedemaeker, the Co-Founder and Tasting Director of the Brussel Beer Challenge, showered Le Merle with high praise. "Congratulations," he said. "Your beer is really amazing and you deserve your gold medal in a truly classic Belgian style."
This Valentine's Day, give Le Merle a try with your loved ones!